Fine With This debuted as the closing event for the National Conference on Contemporary Cast Iron Art and Practices (NCCCIAP) in April 2021. COVID-19 restrictions forced the event to go virtual, which presented a challenge, as iron pouring is highly physical and experiential in nature. The FWT team solved this problem by streaming a pour live from Shepherd University in West Virginia. The event was hosted by project co-author Kay Dartt, who acted as both emcee and pour director. By the end of the night, FWT raised about $2600 to help marginalized youth pay for registration and travel fees at future iron conferences.

Highlights from first performance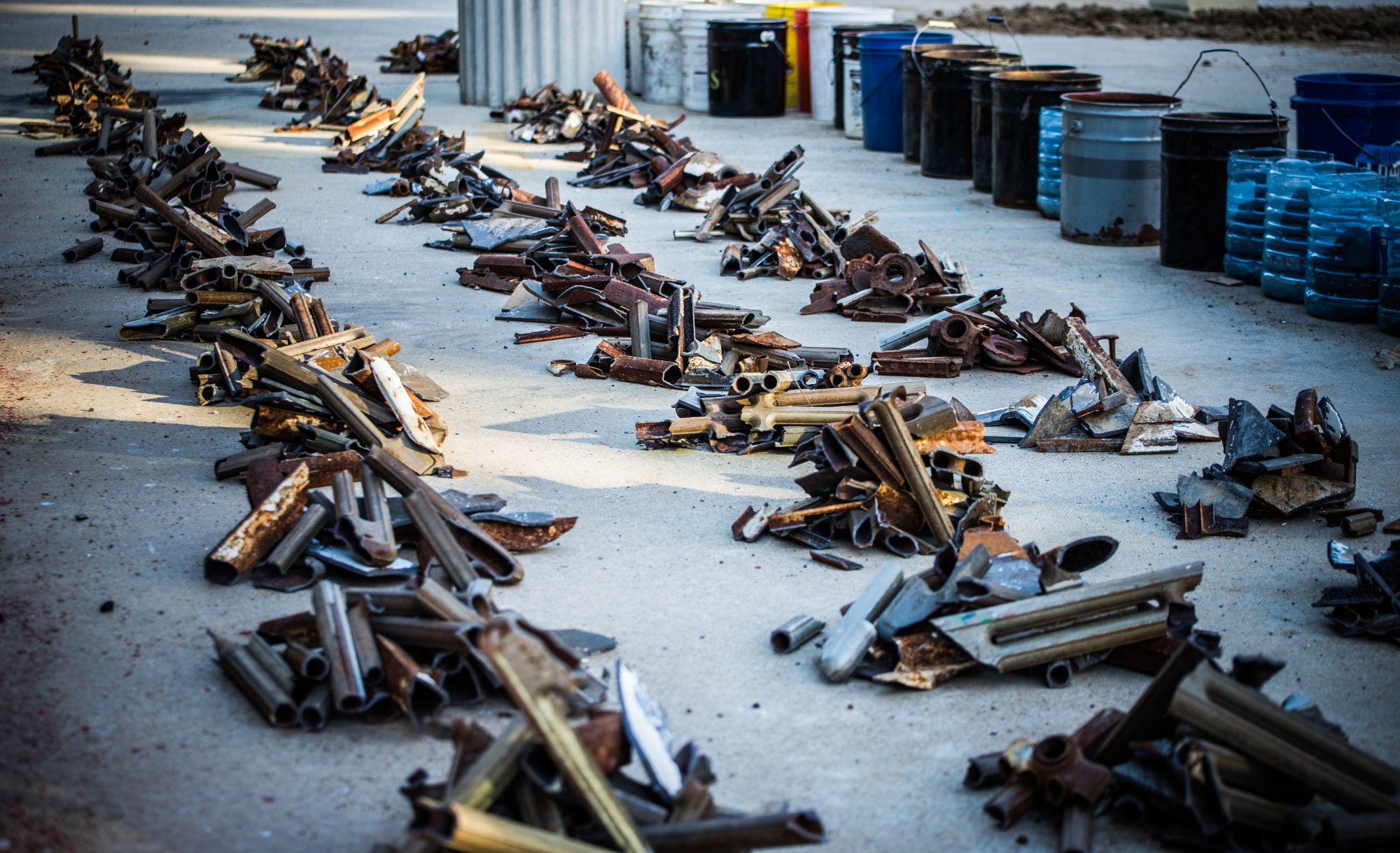 Piles of recycled iron, or "charges", ready to feed the furnace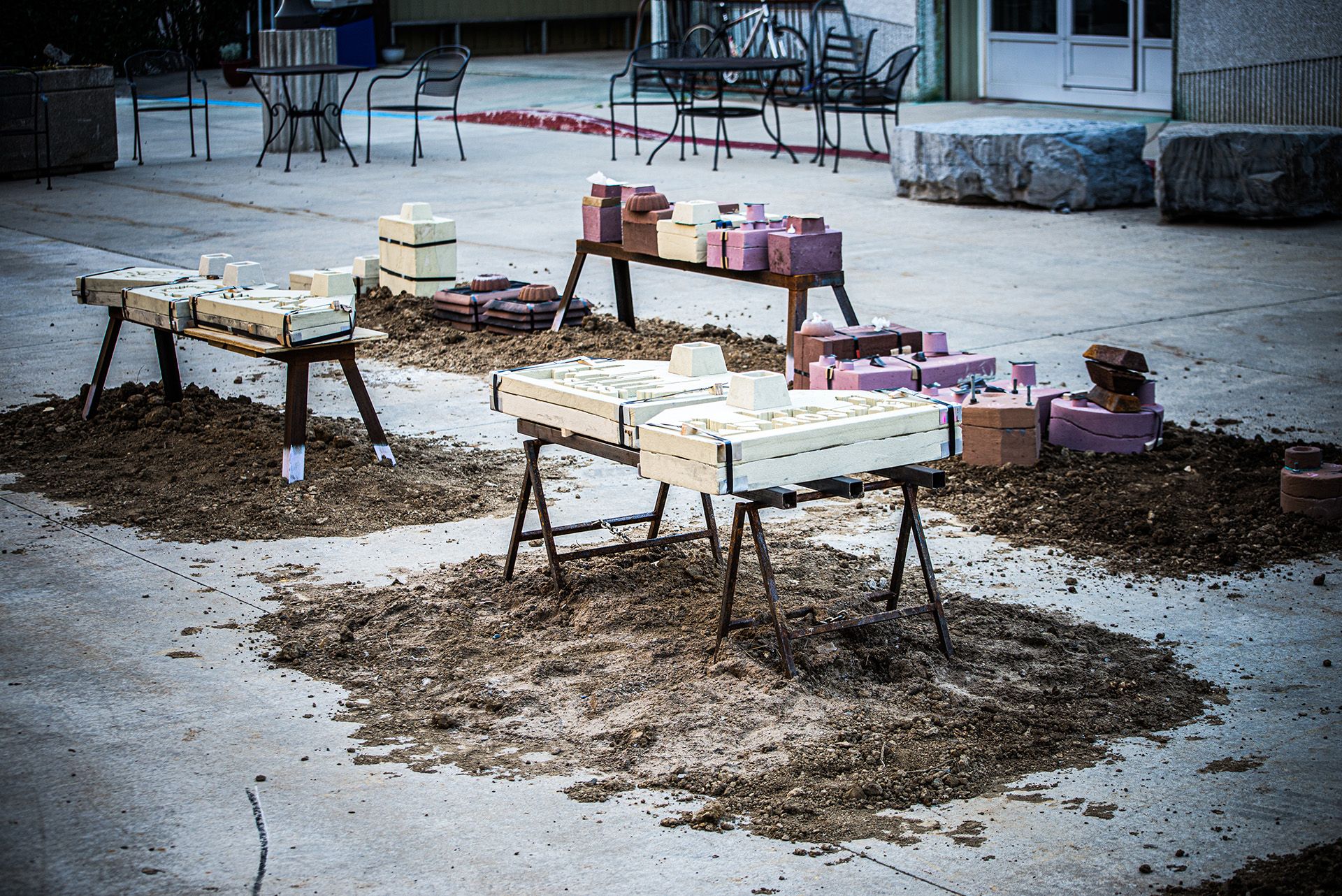 Sand molds laid out on the pour floor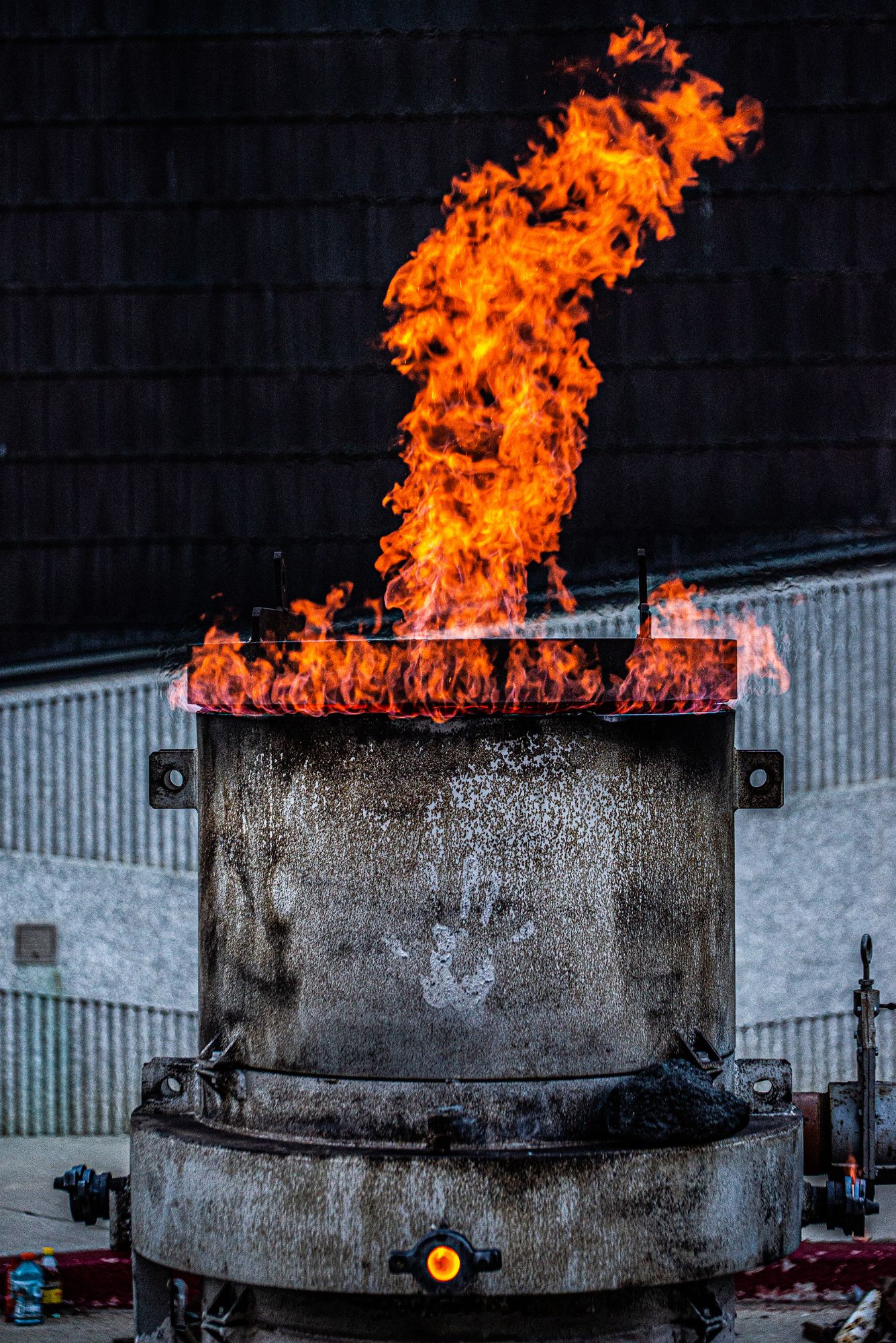 "Burning in" the furnace to get it hot enough to melt metal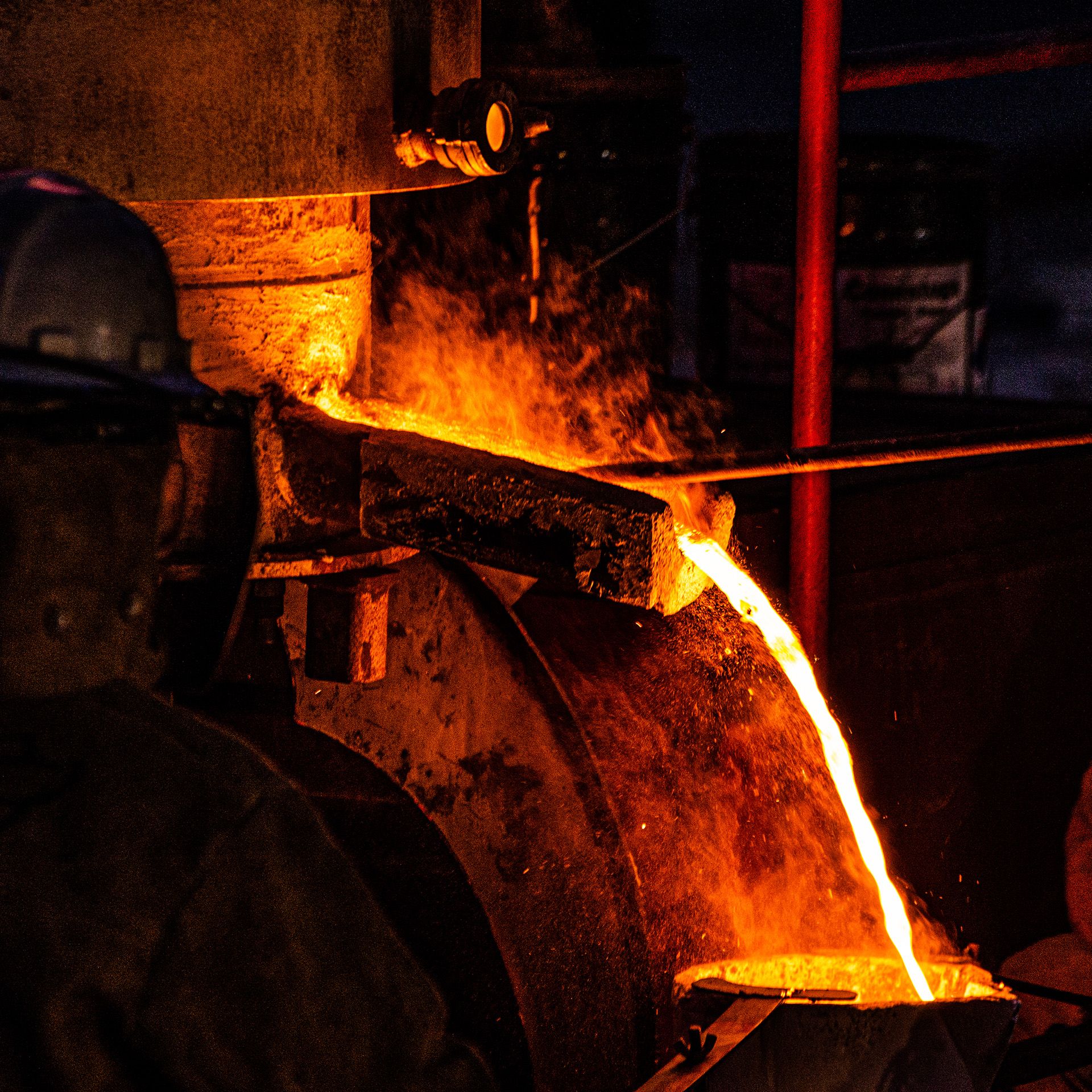 Tapping the furnace and filling a ladle with molten iron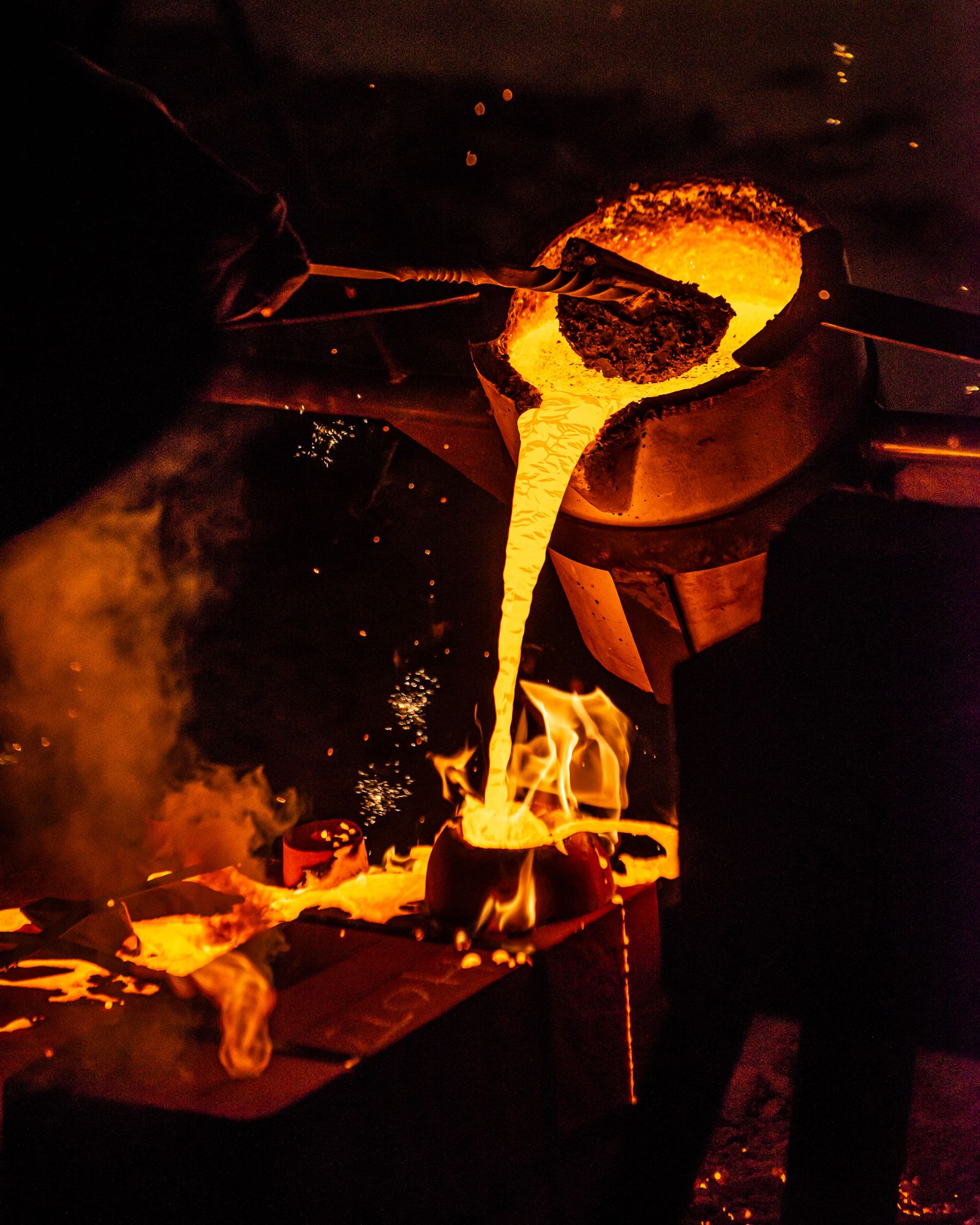 The ladle crew pours a mold with the help of a dross skimmer.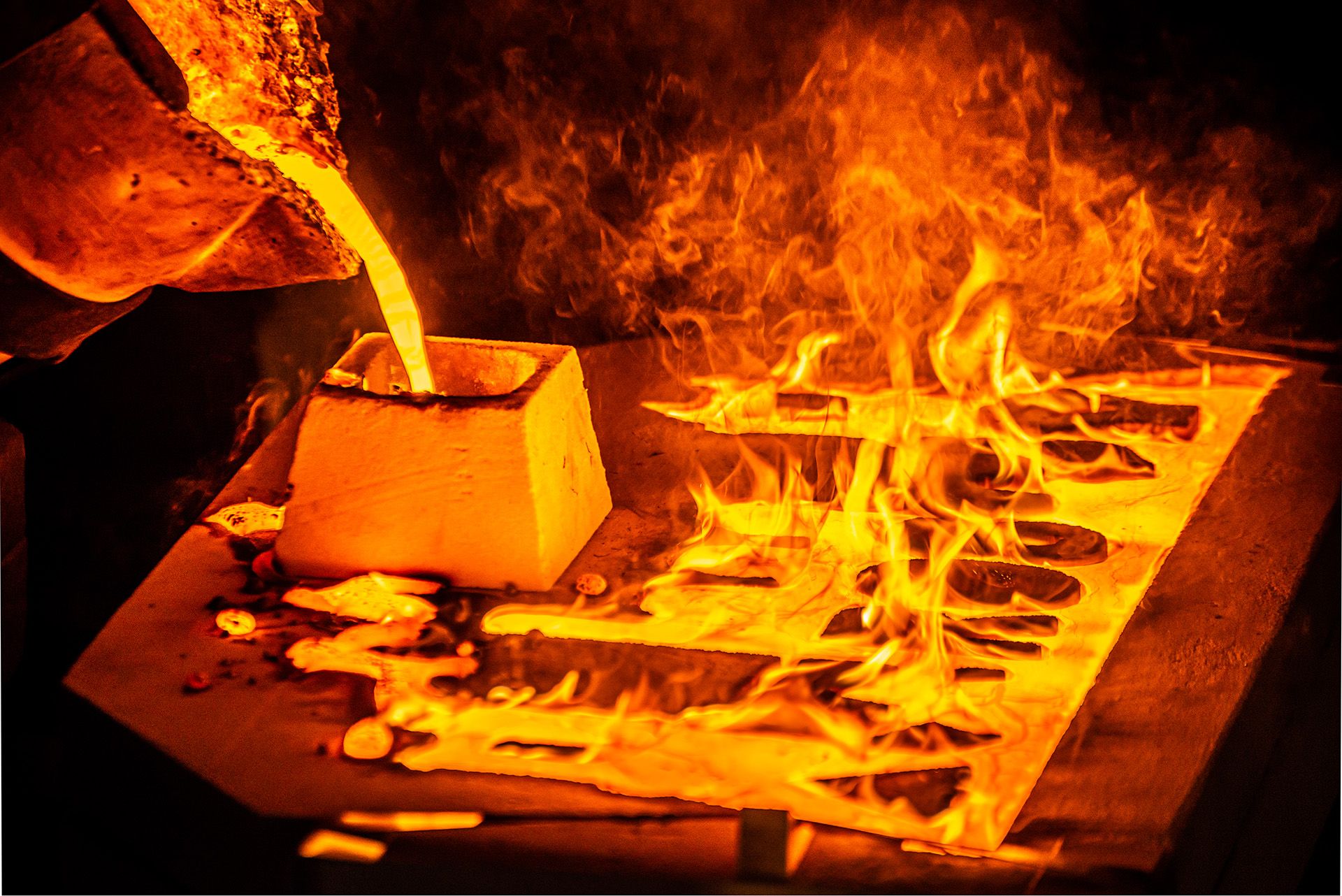 Reverse-gated molds fill from the bottom like magic!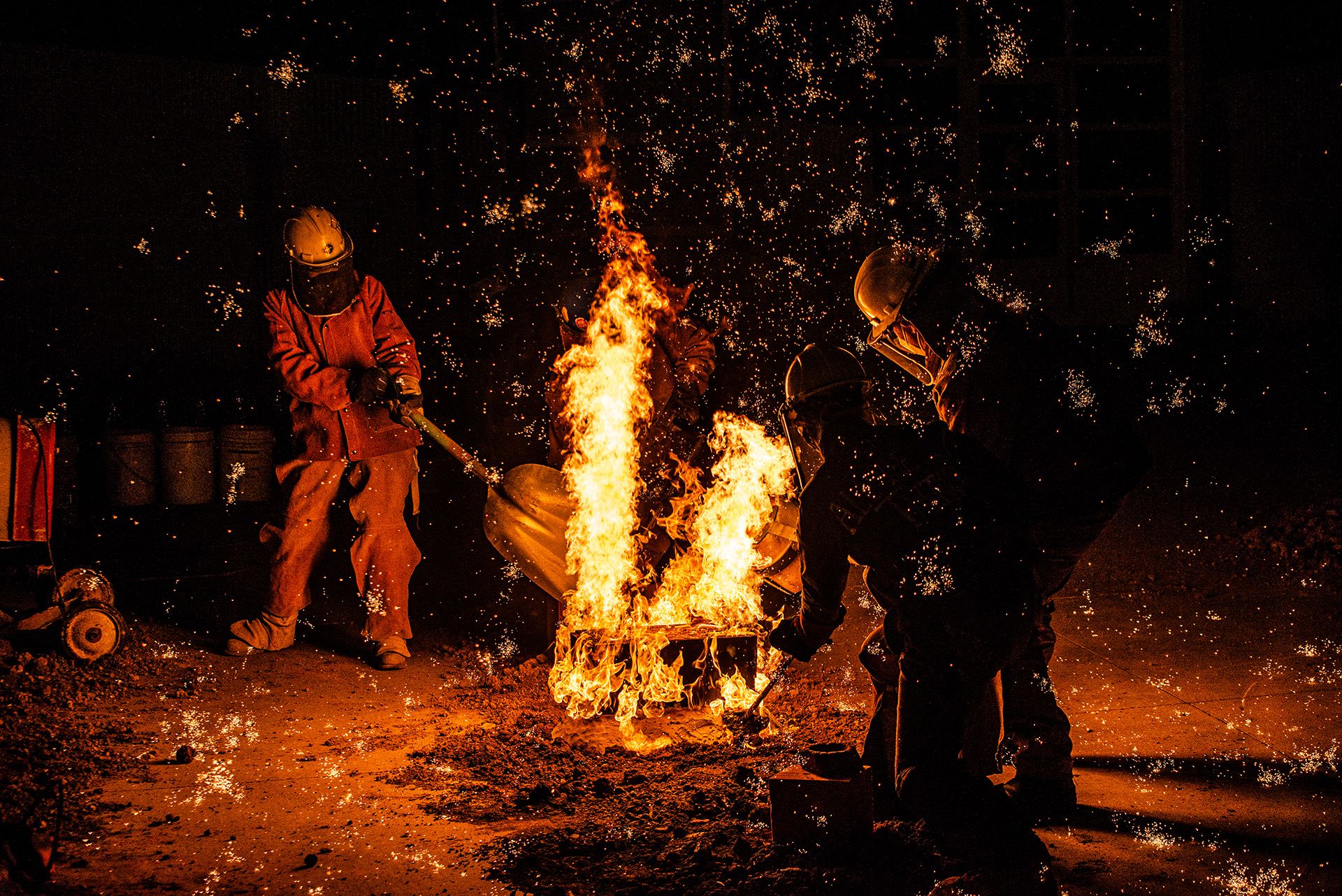 "Reaction molds" can contain wood or other materials that shoot sparks as moisture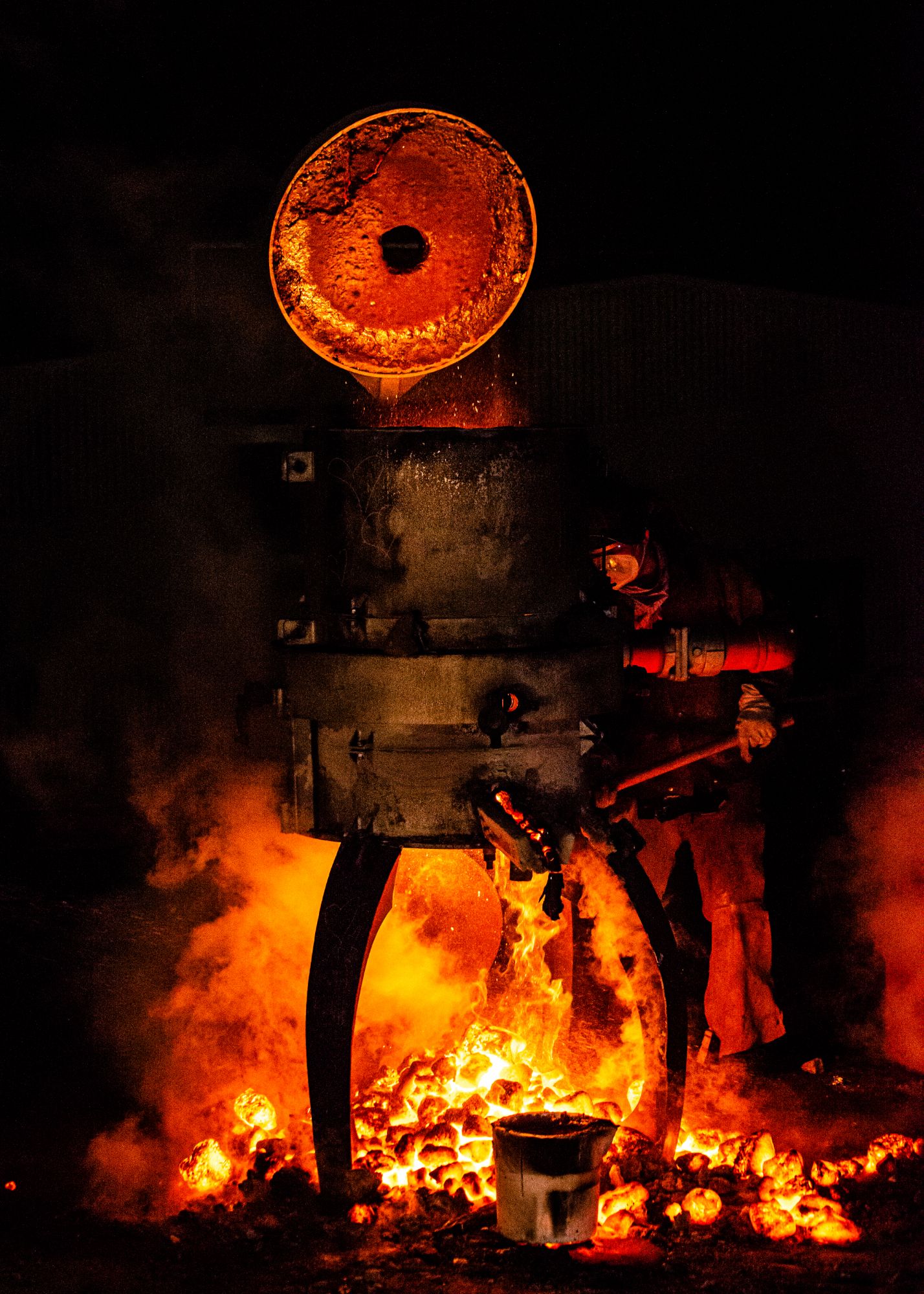 When the pour is done, we "drop the bottom" so that unused metal doesn't freeze in the furnace.